Rabbi Aaron I. Reichel, Esq.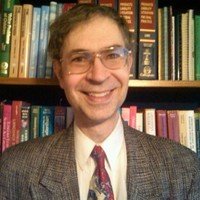 Up to 4 Presentations in 1 Shabbat as Scholar-in-Residence or 1 or more individual presentations.

4 Recent Books on Enhancing the Lives of Jews, written, supplemented, and/or edited by the speaker
1 Written by the Speaker, and 3 2nd Editions edited by him and supplemented with a new chapter.

1) Presentation on the best of the 150 ironies – not all of them, don't worry – regarding the person referred to by a chief rabbi of Israel as the "chief rabbi of the world" even though (1) he was not well known outside of Israel, and (2) he was never elevated above chief rabbi of Haifa – or so most people mistakenly think! This is based on the Speaker's careful reading of the biography of Chief Rabbi Shear Yashuv Cohen, together with some added research and insights; the book (by Frish & HaCohen, Urim, 2017) was translated by a professional translator and then co-edited and supplemented by the Speaker. The translation is superior to the original twice-published sold-out book in Hebrew, in 10 objective respects, some of which may be mentioned in the presentation. Plus some asides about Rabbi Cohen's brother-in-law Chief Chaplain Rabbi Shlomo Goren! Rabbi Cohen's other rabbinic brother-in-law was Rabbi Dr. O. Asher Reichel, the father of the Speaker.

Rabbi Cohen was raised in holiness (a Nazirite until age 16); he was so close to Chief Rabbi Kook that he routinely sat on his knee (not just at the circumcision ceremony) and was regularly tested by him and praised by him, as a little boy; then became a soldier with Rabin in the Haganah; a fighter in the battle for Jerusalem in 1948; Chief Chaplain of the Jewish prisoners of war; Chief Chaplain of the Israeli Air Force; chaplain together with Sharon on his daring military venture into Egypt in the Yom Kippur War; a lawyer; Deputy Mayor of Jerusalem; Chief Rabbi of Haifa (for close to 35 years); Chief Rabbi of all of Israel for a shorter term but with more of a mandate than all the other chief rabbis; President of the prestigious judge-training Machon Harry Fischel and Ariel; leader of delegations of the Israeli chief rabbinate at the Vatican; a personal friend of seemingly every major political and rabbinical figure in Israel; a unifier of all segments of Israeli society; and he wrote extensively.

2) Presentation on inspirational Book on how the rules of baseball make us better Jews; how the laws of Judaism make us better baseball players, and how the approaches of baseball and Judaism make everyone better, happier, and more successful. (The book is called Step Up to the Plate: Baseball and Judaism: How to Win the Game of Life, by Yisroel Roll (charismatic rabbi, Aish speaker, author, and psychotherapist) (2nd edition published in April 2017 by Kodesh Press – with 2 supplements by the Speaker)

Baseball has long been referred to as a microcosm of life, but many of the main lessons of Judaism are suggested by the principles of baseball – a fielder's choice in baseball (free will, in Judaism), time management, conservation of resources, perseverance, dealing with adversity, teamwork, creativity, spontaneity, the need to hustle, to sacrifice, to practice, and above all, not to sit back, but to take the initiative.

The lessons of baseball extend to the macro level, as well. The concept of the run batted in teaches the importance of focusing on the goal, and not wasting resources on what may generate pleasure but not lead to the goal, or may even divert from it. In baseball, two or three isolated singles may take place in a single inning without scoring a single run, but if somebody draws a walk, steals second, and is advanced a base two more times by virtue of two sacrifices (pun intended), a run will score without even a single single (sic), let alone without a home run, or even a dramatic drive to the warning track.

In Judaism, 9 people in 3 separate rooms, 27 people, even dressed in top hats and tuxedoes, wearing taleisim with 8 rows of silver, not channeled into a single room won't make a minyan; 10 in one room will, of course. Ten of the most expensive etrogim in the world, perfect in all respects, worth hundreds of dollars apiece, with fragrances to put the perfume companies out of business, won't enable a person to make a blessing on the holiday of Sukkot without the other 3 minim, whose total cost is comparatively negligible.

Had Hillary Clinton and her advisors been imbued with the values of baseball, and of Judaism, she might be president of the USA today. The Democrats amassed huge and dramatic majorities in two states, actually, two cities—N.Y. and L.A.--with millions of voters, that gave the Democratic Party a popular vote majority, but by the Republicans' focus on winning much more individual states, even by much smaller margins, they won the electoral college, and thereby won the election and the power to alter the course of history.

3) and 4) Biographies of 2 people who did more to make it easier for our American ancestors – and for us – to practice Orthodox Judaism as we know it today than virtually any other rabbi and his father-in-law

3) Biography of Harry Fischel by Rabbi Herbert S. Goldstein – augmented edition edited by the Speaker and published by Ktav in 2013 with supplements by the Speaker
From Rabbi Gil Student's book review in the OU's Jewish Action: "Some philanthropists do wonderful things by writing large checks to worthy causes. Harry Fischel did much more than that, and with his efforts, permanently changed the Jewish world. Fischel was a visionary and a leader. He saw communal needs and built infrastructure to meet them… He used his influence as a philanthropist to spread Torah Judaism, making a kiddush Hashem and generating pride for observant Jews. He reached across denominational boundaries in his charitable work but spearheaded Orthodox causes, most notably as a prime mover in the development of Yeshiva University and Yeshivat Merkaz HaRav. Harry Fischel's memoirs tell the story of a man's rise from poverty to wealth and his remarkable devotion to every Jewish charity of that time."

4) Author of Biography of Rabbi Herbert S. Goldstein – The Maverick Rabbi – featured most recently in OU's Jewish Action (cover story by the Speaker on Rabbi Goldstein was in OU's Jewish Action special issue on Changing American rabbinate, Fall 2013)

Goldstein was the 1st American Orthodox rabbi ordained at an American seminary, with degrees at American universities; he was the 1st President of the Rabbinical Council of America. As an OU president, he founded the OU Kashrut Deptartment; he taught practical rabbinics to the 1st 2 generations of American born rabbis at Yeshiva University; was a Hatzala activist during the holocaust; an evangelist and a role model for the baal teshuva movement in America. As the founder of the Institutional Synagogue, he was widely credited with having been the organizer of one of the precedent-setting prototypes of the synagogue-based community center as we know it today. He is described in a major encyclopedia not merely as a "rabbi" but as a "rabbinic leader."

Uplifting articles about the Coronavirus and the Talmud

"Daf Yomi Illuminates the Darkness of the Pandemic," by Rabbi Aaron I. Reichel, Esq.,The Jewish Press (America's Largest Independent Jewish Weekly), p. 10,
"Ish Gam Zu – All for the Best Even in the Era of Covid," by Rabbi Aaron I. Reichel, Esq., The Jewish Press, Dec. 17, 2021, p. 10.
"Uplifting Ourselves During the Coronavirus Lockdown," by Rabbi Aaron I. Reichel, Esq. The Jewish Link (inaugural issue of what used to be called The Jewish Link of New Jersey, henceforth referred to as The Jewish Link, additionally linking the Jews of the Bronx, Westchester, and Connecticut, April 23, 2020.
Rabbi Aaron I. Reichel, Esq.
Rabbi Reichel has been uniquely immersed in the subject matter of all 4 of these books all his life, in one way or another. He is a great-grandson of Harry Fischel, OBM (of blessed memory), a grandson of Rabbi Herbert S. Goldstein, OBM, a nephew of Chief Rabbi Shear Yashuv Cohen, OBM, and a baseball fan since he was old enough to distinguish between a ball and a strike!

Reichel is the administrator of the Harry & Jane Fischel Foundation, was the designated grandson to accompany Rabbi Goldstein to the synagogue every Shabbat after Rabbi Goldstein became too old to walk to the synagogue by himself, and the first American nephew of Chief Rabbi Cohen to have spent time at his home in Jerusalem - and Yeshiva - regularly as a student, and one of the only people quoted verbatim for more than a page in the biography of the chief rabbi, in addition to being the only person to add a chapter to the translation of this biography. He is probably the only Little League coach to write an article about 3 ways in which his players initiated a Kiddush Hashem (sancitified the name of G-d), as reprinted in the book on Judaism and Baseball.
Beyond all of this, Reichel is a rabbi, an attorney, and a former editor, some of whose articles were republished by a U.S. Senate Subcommittee. He was interviewed about some of his books on the radio -- on Religion on the Line (the longest-running show on ABC radio in NY), and by Rabbi Zev Brenner, Nachum Segal, Steve Savitsky, and others. He occasionally filled in for his father, Rabbi Dr. O. Asher Reichel, OBM, at the West Side Institutional Synagogue for many years, and was the editor of – and sole editorial writer for -- the Yeshiva College Alumni Bulletin (as a volunteer). He is in various Who's Who's and Linked in. A complete resume is available on request. Reichel may also be contacted at Reichelaa@aol.com, and at the Fischel Foundation, 102-09 Metropolitan Ave., Forest Hills, NY 11375.
Toll-Free Phone: (800)839-2929
Toll-Free Fax: (888)329-6287